&nbsp

Our Interface
CopyPrinter's online interface is a simple dashboard.
Once you've created your account and logged in, you will be faced with a page of all your orders in one glance, that is if you've printed with us before.
Dashboard Interface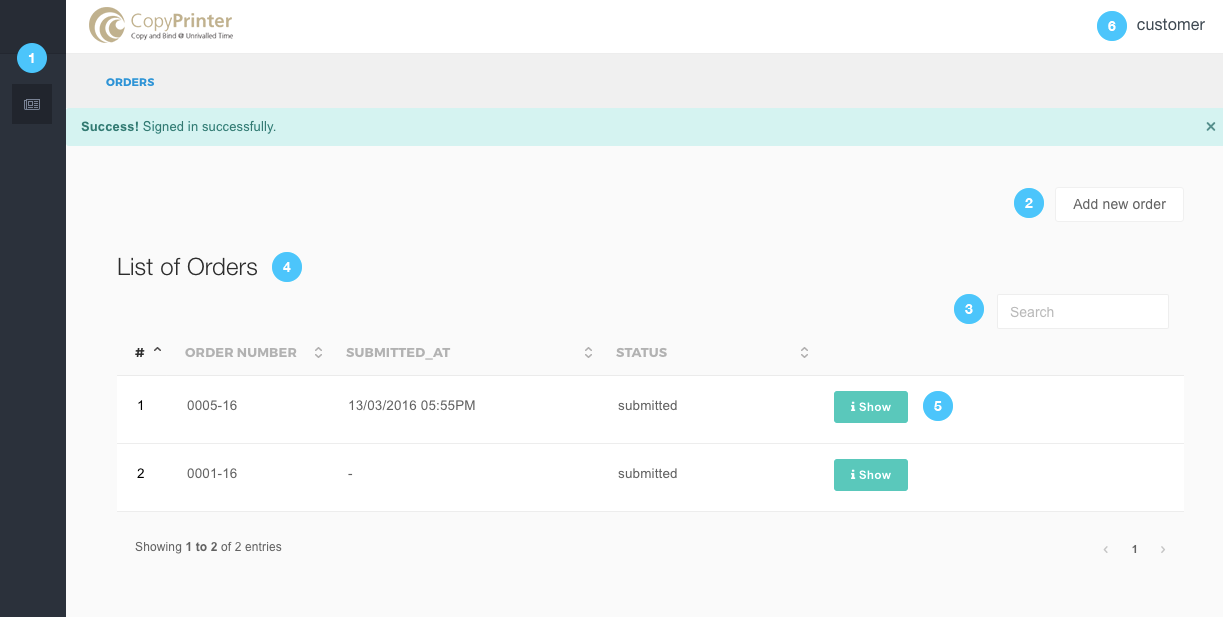 The CopyPrinter online dashboard interface is made up of 6 areas. Let's briefly go through them:
Roll your mouse over the sidebar and click menu item to the "order dashboard" which is this exact page you see here.
Make your first order by clicking the "Add New Order" button and you'll be taken to the Order Page.
Need to look for the order you made before? Do a search by typing the related keyword term in this search bar.
All your orders can be seen in one glance under this section of "List of Orders"
See the full details of each order item by clicking on the "iShow" button and you will be taken to a page showing details of a single item
Anytime you wish to edit your name, address, contact details, go to the "Customer" tab here.